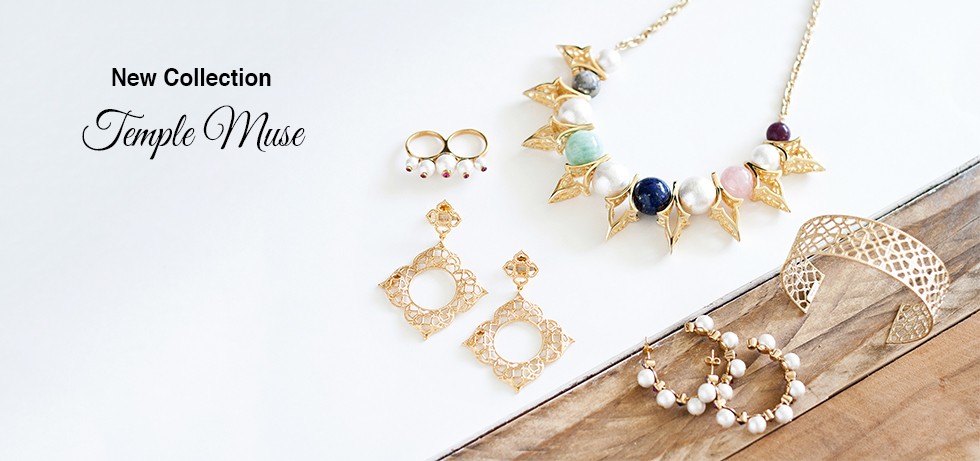 Isharya Designer Jewellery
Isharya is a well known designer jewellery brand that comes with unique blend of current trends and vintage designs to give an elegant look to you.

Isharya is one of the designer jewellery brands that primarily focus on epitomizing Indian jewellery and designs. From anything to everything you will find it here on Isharya. Every attention and detail have been given to the jewelry of Isharya. A unique blend of current trends and vintage designs are put forth to provide an aesthetic look to you.
Be it a party wear or a wedding, Isharya is the right place to choose high quality gold-plated jewelry that ranges from rings to earrings. Ranging from bold cocktail rings to engraved opal studs, Isharya offers a wide range of fashion accessories that are favourites of the leading ladies of not just Bollywood, but Hollywood too. So here is to a new beginning of you – the modern and confident, jet setting woman.
Isharya locations:
There are various boutiques and department stores available at more than 50 countries such as England, USA, UAE, India, Japan, Germany, Hungary, New Zealand and many more.
Isharya collections:
Isharya features a whole range of Jewellery collections ranging from rings to bracelet or earrings to necklace that improvises the ethnic look. From personal to professional lives, you can wear the right style that suits your persona without looking back twice. So carry yourself with pride from the
jewelleries of Isharya.
Rings – a beautifully handcrafted Blue Lapis Goddess Gold strip Resin ring that comes with 18K gold plated brass or a beautiful Midnight Blue Twisted Serpent Druzy ring with comes with blue agate that adds an exotic spirit.
Bracelets – Blue lapis power cuff that adds a majestic prowess to you, the power cuff stands solid as a reminiscence of the goddess power which will definitely turn heads wherever you wear it. Mughal statement Filigree cuff, Green amazonite goddess honeycomb bangle and many more can be chosen from the bracelet section as per your style.
Earring – Bordeaux Cascade enamel long earring which is recommended with a loose chignon or a strapless cocktail dress. It is completely handcrafted with purple translucent enamel and a 18k gold plated brass. There are also Green Onyx Jaali Filigree Hoop earring, Pink quartz mughal earring, Rani Rocks statement earring, the list goes on and on….
Necklaces – Malachite Pyramid Luxe Pendant from Isharya that goes great with leather leggings with a flowy blouse. It is made with green malachite resin with golden mirror glass affixed on top. Other collections from the necklace section include Mirror Choker, Black Jasper Goddess Statement necklace, black pyramid Luxe Bib necklace and many more.
These jewelleries are made using various materials such as Coral, Jasper, Pearl, Jade, Turquoise, Amethyst and many more. These are not just stones, but powerful gemstones that were used in India and other countries for medicinal purposes. These are actually healing stones and possess the power to cure you from any ailments. Pssttt….not many know but they also come with a powerful streak of luck in your lives. Don't believe me?? Google it out yourself…about gemstones and their healing properties. Other materials to create Isharya designs are Black Onyx, Enamel, Mirror, Resin and many more.
Temple Muse Filigree Statement Earrings
by Isharya
5 out of 5stars (397 Customer Ratings)
---
Price: $128.00
Temple Muse Filigree Statement Earrings are the perfect choice to wear out for this festive season.

Beautiful set
5 stars out of 5 by Lara for Temple Muse Filigree Statement Earrings
---
Bought this pair of earrings for my sister's wedding. Just loved the way it is designed. I looked more gorgeous and charming, in this pair of jewelry earrings.
You can even choose from the current trends of Isharya which includes Ode to Orchid, Blush, Flora and many others that have been inspired by Mother Earth. For instance, Ode to Orchid contains Purple Druzy Three Stone earring adds lengthy look to any neckline. These droplets work great with a white sheer button down that is best for any business casual look.
Blush is another feature of the trending styles from Isharya which features less though unique jewellery. A Mughal Filigree statement ring, Daily Disc Filigree earring, Gypsy moonstone multistrand necklace and some more brings out the ancient style worn by Maharanis of India. These jewelleries look great for evening wears and are best suited with light pastel dress, cocktail dress or a silk chiffon gown.
Isharya Inspired Collections:
Isharya have also incorporated from various collections that are worn by various stars of Hollywood and Bollywood. Be it Gwyneth Paltrow, Jen Lopez, Aditya Rao Hydari, Kareena Kapoor or anyone else, you can order it from Isharya and have it rightly delivered at your jewellery box.
Kareena Kapoor is a glam diva herself and is quite famous for her trend setting attitude in Bollywood. The Prism Mirror Icicle earring worn by her has received rave reviews. A long and linear earring that comes with fixed mirrors and gold plated borders, it gives your face an elongated look.
Zoe Saldana is a household name especially after her blockbuster hit, Avatar (by the one and only invincible man James Cameron), wears any style with ease. No matter what she dresses, she rocks it. So here's Royal Filigree Tassel Lariat that turned heads which she wore for a photo shoot. Tie the tassels in a loose knot to give it a more traditional look. It is a definite hit among many girls who not only want to look trendy but also want to deliver a classic chic look.
Taking care of your Isharya jewellery:
No two products will look alike as all the jewellery from Isharya are made promptly only upon order. It is therefore vital to take care of your jewelry and keep it safe with soft cloth pouch that comes with it. IF you have purchased a wood or resin item, make sure that it is handled properly and not given force to prevent breaking or cracking. If you want to remove the dull look and give it a proper luster, simply apply baby oil with a cotton swab to the wood/resin item and keep it for two hours before wearing. As Isharya uses natural and synthetic materials, they do recommend handling all the jewelleries with proper care.
Isharya Gift certificates:
Running out of gift ideas? Be it your friend's Birthday, Valentine's day, Mother's day or any other, it is never too late to gift them with these gift certificates. It is the best option to let the special person choose their own gift based on their style. Gift certificates range from $1 to $1,000. However, do note that gift certificates by Isharya are non-refundable.
Those who are planning to present your mother, sister or friend with the perfect gift can even avail of a perfect gift box at an additional cost of $3.
Isharya returns / money back policy:
Isharya comes with a money back guarantee of 7 days. If you are not satisfied with the product, return them within 7 days from the date of purchase. If you want to exchange them for store credit, you can return them within 14 days from the date of purchase. Do note that the item should be unused and returned in original condition with proper packaging and tags attached to it. Resin/broken/cracked items will not be taken back by Isharya.